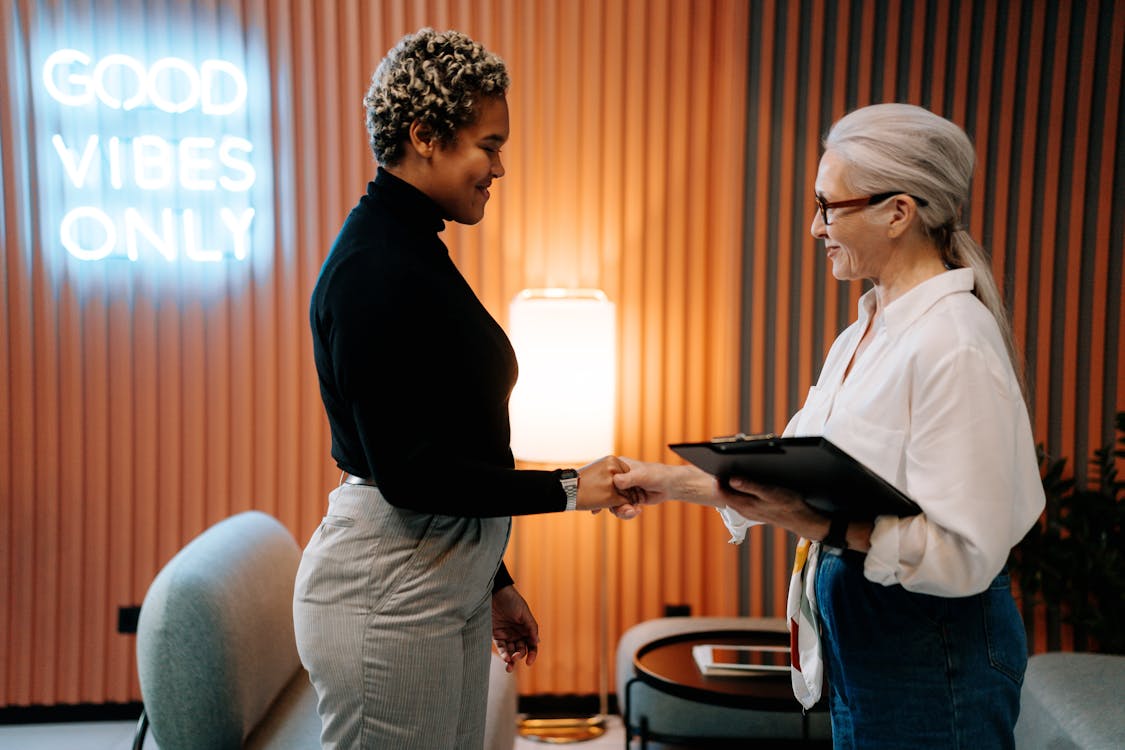 Applying for a new job can be an intimidating experience— especially for those re-entering the job market after a gap. CV best practices have evolved over the past decade, adding complexity for those who have been with one company for some time.
Your CV is your first impression with a company. Here are some CV writing tips that will help you get through the first phase of the hiring process to score an interview.
Start with a Powerful Professional Summary
A professional summary is a newer development in CV writing, replacing the outdated "objective" section. If you look at a professional CV template, you'll see a brief paragraph at the top of the document, immediately following the personal information. The professional summary highlights your experience and notable accomplishments before diving into the details.
Use this section to briefly touch on your education and work experience, noting your best accomplishments and skills. This summary should act as a hook, encouraging a hiring manager to continue reading.
Limit to the Past 15 Years
Having a long, fulfilling career is an impressive achievement. However, hiring managers don't want to see your entry-level jobs if you're on your way to an executive role. Instead, keep your CV capped at the previous 15 years of your career. This helps keep your CV to one or two pages.
Use the extra space to expand on your relevant accomplishments and skills during this time. You can also add a brief synopsis of your previous experience or roles in the professional summary if they're relevant to the job for which you're applying. 
Use Tangible Metrics
Include tangible metrics and numbers when highlighting accomplishments on your CV. Instead of vaguely mentioning that you helped increase profits, be specific about the increase percentage and time period. Tell the hiring manager a numeric value for how much you increased productivity and the dollar value for how much you cut costs.
The more tangibility you include, the more realistic and actionable your claims will seem. This feature is a powerful way to stand out when applying for a job.
Incorporate Keywords from the Job Post
One of the most significant transformations in the modern hiring practice is the application of AI screening. Before a human hiring manager sees your CV, it may be scanned by an AI screening program. These platforms look for keywords relevant to the job posting and determine whether they should be forwarded to a human for review.
The best way to optimize your CV for AI screening is to include keywords from the job post. Match the terminology and use phrases the hiring company uses in the post. If you're applying for multiple jobs, it's worth adjusting your CV slightly for each one.
Use White Space and Simple Font
Common mistake job seekers make when writing a CV is trying to fit too much information in a small area or trying to dress up the document with fancy fonts. Unless you're in a creative field, it's best to submit a simple black-and-white resume with plenty of white space and simple fonts.
Your CV should include 10-12pt font for normal text and 14-16pt font for headers. Stick with basic fonts, like Arial, Times New Roman, or Helvetica when applying. Use ample spacing and columns if necessary to break up the text. These features make it easier for a hiring manager to scan the document and pick out relevant information.
Triple-Check the Information
Finally, triple-check the information on your CV before you submit it. Consider having someone else look for spelling, grammatical, and formatting errors. It's essential to confirm that your email address and phone number are typo-free as well— there's nothing worse than applying for several jobs and then realizing you swapped digits in your contact information.
CV writing is a skill. If you doubt your ability to put together an eye-catching CV, consider working with a professional service to implement these best practices. 
Photo credits: Pexels