We covered Technology and Smart Buildings sand its effect on the future of work in session 6 of the Coworking London Conference.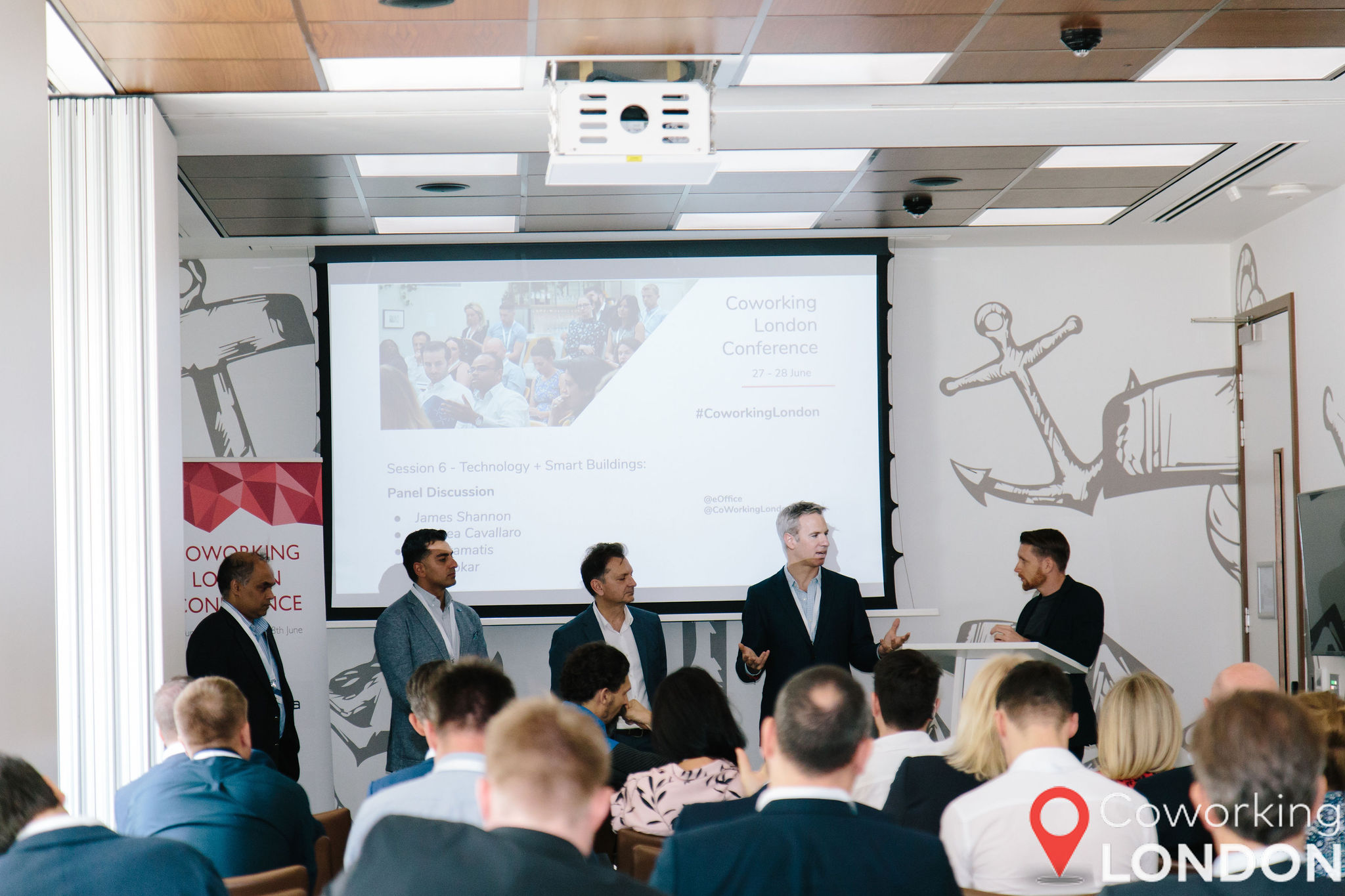 In a study by Korn Ferry Global, 67% of CEO's felt their technology will create greater value in the future than their workforce and 44% say that AI, Robotics and Automation will make people largely irrelevant in the future of work.  
So what does this mean for the future of work and the role of technology?
Aki Stamatis of Area, emphasised that "the combination of humans and technology together are greater than either of them by themselves!" and that our future "smart buildings need smart occupiers" and so technology will not replace our human abilities but will instead work more intuitively with and for us.
Through implementing technology into buildings to make them "smart" we can manage security and access, energy control, lighting and fire safety and have a positive impact on our environment through the efficiency of our future buildings.
Ajit Jaokar, Course Director of Artificial Intelligence: Cloud & Edge Implementations at the University of Oxford summed up goal of smart buildings of the future will be for 
Energy optimisation

Preventative Maintenance & Fault Detection

Improving the client experience/comfort
This third point was laboured by James Shannon from Essensys who spoke about the role of technology within business and having a customer-centric approach to our tech.. The key is to focus on a members journey through our spaces and not get lost in the tech and its applications.
Andrea Cavallero from Konica Minolta Labs highlighted the move from app-centric to data-centric focus as the way forwards, describing the future as a "digital us" comprised of people, the data/information that we generate and the spaces that we interact in.
All of our key-note speakers in this session, brought us towards the question about our data, how it's held and who actually owns it in the future of our tech-enabled environments.
Photo credits: eOffice, Coworking London