Starting a business is not easy and growing it is a long and complicated process. In the beginning, you spend many hours working and thinking about the best way to reach your desired goals. However, it doesn't have to be as complicated as it sounds. There are some very simple things that you can do or change and good results will be inevitable. 
Here are 7 tips on how to keep your business growth quick and steady.
1. Organize Your Finances
This is the most important step of any functional business. It is not enough to simply give everything to the accountant and forget about it. Consumer credit reporting experts at MicroBilt.com have pointed out the importance of keeping track of all of your financial data. It will help you keep your plans realistic and will give you awareness of the potential future financial ventures. You have to stay informed of all the options you have and keeping your finances organized and all the data in one place will help you achieve that.
2. Be Aware of Your Customer
Customer base is what makes or breaks your business, so you have to keep up with it at all times. Having a wide array of different client personalities is not bad, but if you make it too wide you will only suffer losses. Take your time and create a profile of your ideal client. It will help you keep your focus on people who are the most profitable. One-off customers have the potential to become more frequent but treating your most loyal customers the same way you treat a newcomer will only slow down your growth. Find out who will stay with your business and give them some sort of reward.
3. Create a Loyalty Program
Having a loyalty program is how you repay your most loyal clients. Your relationship with your client base will improve, which means that you will probably see an increase in sales. You will also be able to save money that way. It is proven that selling something to an existing client is usually three times less expensive than trying to find a new one. Don't be greedy. Membership should be affordable and easily available. Loyalty programs have been proven to bring more clients. Create some special offers for the members, to make the benefits that come with the membership more attractive.
4. Improve Your Social Media Presence
Posting regular updates to your social media doesn't take much time but it pays off greatly in the long run. That way, your customers will be reminded of your existence and aware of all the services you offer. Make all of your information easily available on your profile page. That is the closest contact you will have with your client base, so keep it simple and transparent. However, you shouldn't put all the eggs in one basket. Relying only on social media as a form of promotion will limit your impact on your personal platform.
5. Have a Plan But Be Flexible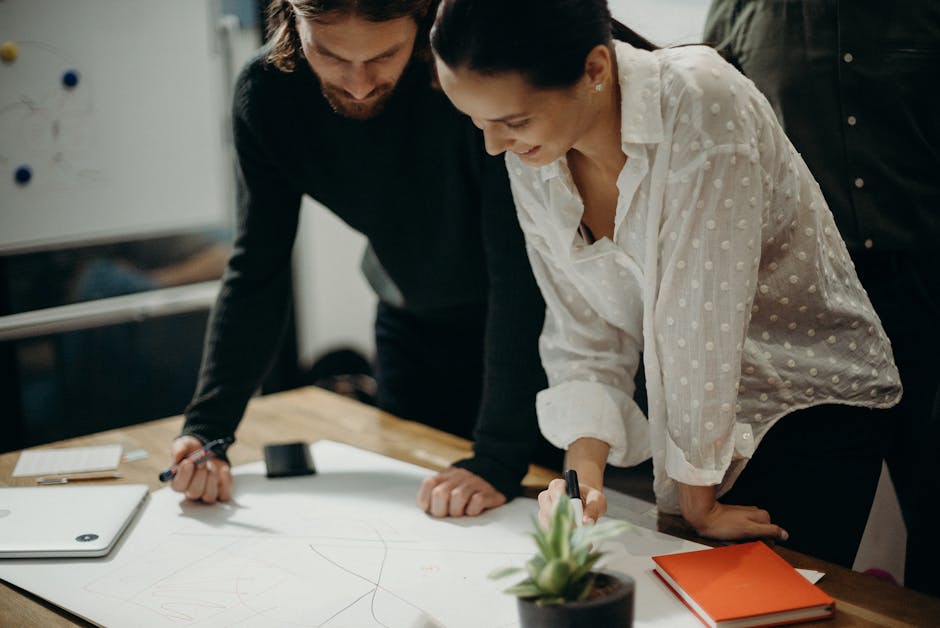 Collect all your business data and make a detailed report on every part of your company dealings. Consult your colleagues or someone who has experience in your field and create a business plan accordingly. It is important to take into consideration every possibility and prepare yourself. Nonetheless, managing a business could be unpredictable and you will never be able to predict everything. Improvise when it's needed and learn from your mistakes. Take the opinion of your client base into consideration and be ready to adapt your future dealings accordingly.
6. Invest in a Good Marketing Plan
Having no marketing strategy is better than having a bad marketing strategy. Keeping up with the wrong marketing plan is the easiest way to lose a lot of money and sometimes even customers. It is not necessary to spend a lot of money on marketing. It is more important to invest carefully and strategically. You should consider hiring a marketing specialist to help you. Keeping track of traffic movements is an additional job that could be exhausting. Investing in a good marketing strategy will pay off in the long run. 
7. Realize the Importance of Having Passive Income
If you are presented with an opportunity to make passive income take it up immediately. It will be one more financial source that requires second to none active involvement. That will give you more freedom to take risks. Building a safety net will give you more confidence and security. You won't have to worry about losing your business if something goes wrong.
One of the best pieces of advice you will hear from all top-class professionals is that it is crucial to be patient. Major success rarely comes overnight. Don't be afraid to make mistakes because that is the only way that you will learn and make good decisions in the future.
Photo credits: Pexeles