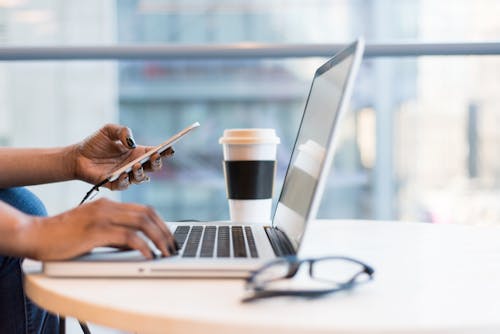 Starting a business is more difficult than it seems – there is a lot of work that goes into starting your own company, many different tasks to handle, decisions to make, and many emotions and stress, thinking about the future of your business. You may think that coming up with an idea and starting the business is the full process of having a business but this is only the beginning.
Having a successful business is the objective of every entrepreneur starting their own company so that it can survive and grow and be a source of income for the owner. This is why there are different variables that you need to consider when starting your own business. In this article, we will provide you with seven awesome tips every startup should consider.
1. Start With a Solid Plan
The very first thing you need to do when starting up a business is to have a good plan in place. A business plan is essentially the vision you have for your company both short-term and long-term. This may feel overwhelming to start with because it will require you to think about every aspect of your business and also make you realize how much work you have ahead of you. Just use this as a positive to motivate you to work towards your goals. Things to consider here are what you want your business to be and how you will achieve it as well as planning for any major changes in the future, such as economic challenges or massive business growth and how you will adapt to these.
2. Begin Networking as Soon as Possible
As an entrepreneur, you should know that networking is crucial if you want your business to grow. This means connecting and liaising with other individuals who may be able to support your company's growth. You can do this by being active in professional social media platforms such as LinkedIn or attend local events for businesses in your area.
3. Invest In Your Website
One of the most important things you can do for your startup is to focus on having a good website in place. Whether your business consists of an online service or a physical store, you need a way to ensure people will find you and know everything about your company quickly – having a website is the best way to achieve this. The experts at fatstacksblog.com suggest reading expert blogs to monetize a website and to improve it to best benefit your business. Doing this will increase the chances of startup succeeding.
4. Surround Yourself With The Right People
Ensuring your startup succeeds is your goal and this can be difficult to achieve when you do it on your own. For this reason, you should ensure that you have the right people around you that can support you through the journey. Although you may rely on supportive family members or friends to give you emotional support and this is great, we mean that you should have someone you can rely on professionally during the initial growth stage. You can meet people in networking events, as we discussed above, such as mentors or potential partners.
5. Stay Ahead of Everyone Else
If you want your start-up to be successful, you will need to constantly research what is trendy and what the public wants so that you can adapt accordingly. Studies suggest that many businesses end up failing because they fail to keep up with the major changes expected by their target audience. If you are not offering what your customers want and you have a lot of competitors, your startup is unlikely to survive. With the use of media monitoring, you can monitor your brand and competitor's brand that can be helpful for your business' growth and success.
6. Find Your Focus and Delegate What You Can
When you have a start-up you may want to make sure everything is done properly and you may assume you have to take on all the responsibilities yourself. However, you will have your expertise and focus on this and build your team so that different people can focus on different tasks. This will make the management of the company much easier for you and it will make you feel less overwhelmed and more supported.
7. Maintain a Balance Between Work and Life
Understandably, you will want to give everything you have when you start your own business and make this a priority but it is important to remember that a healthy balance between work and life is crucial for you to be a successful business entrepreneur. Having some time away from the responsibility and the stress will help you mentally and keep you more motivated to continue working towards your goals.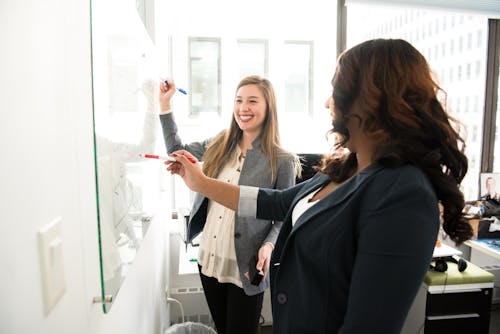 Having a startup can be a challenging journey with many obstacles, but when you do it effectively, it can mean that your dream of owning your own company will come true. The information above will help you understand what things to consider if you want your startup to succeed.
Photo credits: Pexels