Finding work in today's job market isn't easy. There is so much more competition for a role nowadays due to businesses widening their search to include international candidates, and more people are changing fields than ever before.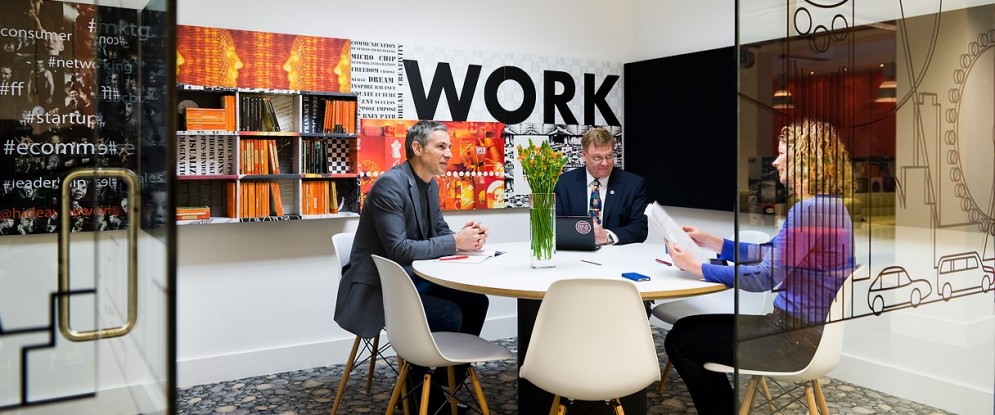 This does not mean that getting a new job is impossible; however. You just have to work at distinguishing yourself more during the hiring process. Don't worry; it isn't as difficult as it sounds. Just read on to discover a few tips to help you achieve this.
Learn About The Company
Any new employee is expected to know something about the company that employs them. You will be taught about most of the things that are relevant to your job if you are successful in the hiring phase; however, it never hurts to get ahead.
Employers are looking for more than a person that can fill a job role. They need to hire an individual with whom they can build a good rapport, someone that they can openly converse with. Nothing demonstrates this ability more than learning and discussing things related to the company that is outside the purview of your job description. This knowledge instantly cements you as a candidate with decent research skills and saves time during the induction process.
Learn Something New
A period of unemployment can feel like a slump, but it is important to use this time wisely. Your employment record should appear on your C.V, and any gaps will immediately intrigue those who want to hire you. A gap in your work history isn't going to disqualify you from getting a new job; however, it is important to explain how you used this time off work to your advantage.
Enrolling in something such as e-learning courses online can prove that you have tried to improve yourself during your time off, while also giving you a new set of skills that sets you apart from other candidates. Sometimes, it doesn't matter what you learn, so take a look at e-learning courses from iHASCO to see if there are any gaps in your knowledge or work history that you can fill.
Make The Interview A Conversation
Anyone that is questioning you as part of a job interview is trying to decide whether you would be a good fit for the role you have applied for and the company in general. However, it is important to remember that this is a big decision for you too. You need to ensure that this next job is the right move for you, and you can only do that if you ask the right questions.
Treating the interview as a two-way conversation can help settle your nerves about the interview, provide you with the necessary information about your future job role, and lets the company know that you are also looking for the best fit. 
Conclusion
Job hunting is a difficult process, one that only gets easier with time. The important thing to remember is that each unsuccessful application can teach you something new about how to distinguish yourself on the job market. Try to take these lessons on board and you should find a new job in no time.
Photo credits: coworkinglondon.com