In this modern-day and age, people already have the option of working from whichever location they please, whether it is at home or in a foreign country. However, there is a catch and this is the need for a stable and reliable internet that will have them virtually connected and present to tend to the things that they need to focus on. 
In this case, coworking spaces emerged to address this problem because these provide digital nomads with an avenue where they can connect to the internet and continue with their tasks at hand. Coworking spaces have continuously been transformed to cater to the needs of their patrons apart from an internet connection. Some feature a pantry that the remote workers can use when they take a break from work. 
Others even provide sleeping cots in case the digital nomads opt to take a nap to recharge and rejuvenate. With all the features that coworking spaces now boast of, it is but practical for them to employ save-saving furniture. 
Below are some of the reasons why these spaces leverage on these kinds of furniture.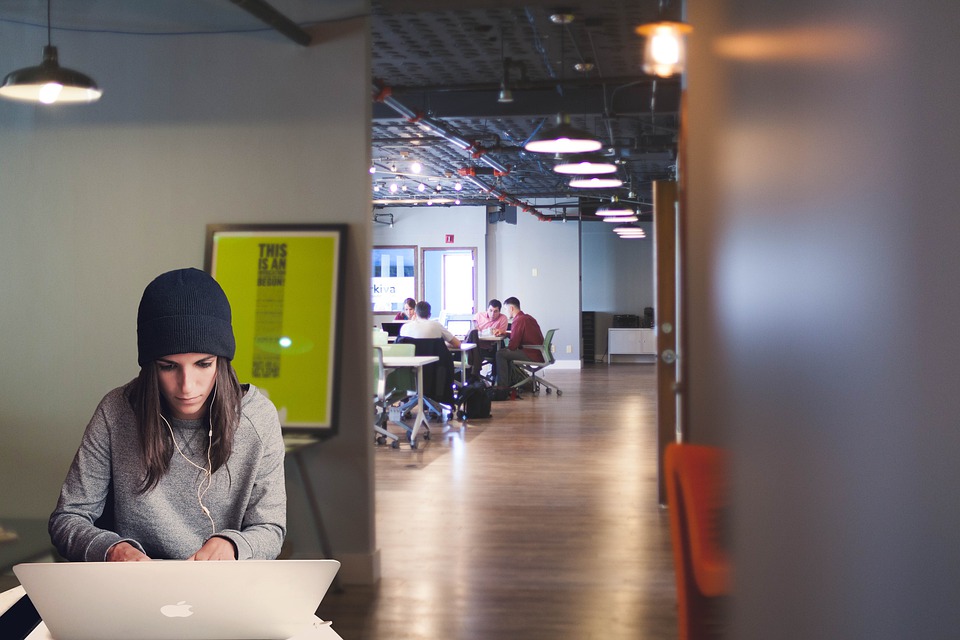 Maximize the Usage of the Space
One of the primary reasons why coworking spaces need to leverage space-saving furniture is to maximize the use of the space that they have. When the furniture is not being used, it can simply be stored, allowing the user to utilize the space that has been freed up for other purposes. For instance, you may initially have several computer desks set up to cater to a dozen or more remote workers. 
However, it can be that only a couple of digital nomads show up on a given day. If you installed space saving computer desks, then you can easily fold up the ones that are not in use to create a wider floor area that can be used by your current clients when they need to take a break. This provides you with the flexibility to convert the space that you have into what the current situation calls for.
Rest assured that space-saving furniture does not sacrifice the comfort of the ones using it. In this case, the furniture experts at kingsofficefurniture.co.uk suggest that you search for pieces that will fit perfectly to your space, or have one tailored fit to your needs instead. In this way, you are sure that the furniture will be able to function accordingly, with the users still comfortable in using it. If the furniture is quite large or small for your coworking space, then it may not meet its primary purpose of maximizing the space that you have and it may prove to be awkward for your guests to use.
Cater To Serve More People
If you use space-saving furniture in your coworking space, then there is a greater chance that you will be able to cater and serve more people who need to use your facilities. For instance, your current setup may only accommodate a couple of people who need to use computer desks. When you switch to the use of space-saving furniture, you may be able to cater to other people who need to use your pantry services instead of your computer desks.
Aesthetically Pleasing
Contemporary space-saving furniture is now designed to be sleek and aesthetically pleasing which can attract more and more digital nomads to utilize your facilities. With the vast variety of options for you to choose from, you can design your space according to the theme that you have in mind, whether you want to have a minimalist look or a pop-art vibe that appeals to the younger generation. The great thing is that not only are these furniture appealing, they are also fully functional.
Cost-effective
Lastly, coworking spaces that leverage space-saving furniture benefit significantly because these are cost-effective and durable pieces that can last for several years. While the cost may prove to be quite significant on the upfront, particularly if the pieces are being tailored-fit, the valuable advantage will be realized in the long run. This can be attributed to the fact that with durable space-saving furniture, coworking space owners don't need to acquire new pieces for several years.
To wrap things up, coworking spaces need to take advantage of space-saving furniture because these allow them to maximize the use of the space that they have. Aside from this, they are also able to cater to more digital nomads wishing to use their facilities. Additionally, space-saving furniture is often aesthetically pleasing, adding a positive vibe to your space, without having to shell out a hefty sum to create the theme you have in mind.
Photo credits: Pixabay