In this day and age, it is essential that every business owner around the globe implements the correct health, safety, and security measures into the workplace. The fact is with crime constantly on the rise and safety/security regulations ever-evolving, having organized security and safety procedures in place is imperative. 
This will not only prevent your business from falling victim to malicious damage or theft but is also one of the many ways that are evident in keeping your loyal workforce happy and productive, which is extremely important, after all, they are the force that keeps your business running like clockwork! Choosing to shield your workplace will give you total peace of mind that all aspects of your empire are watertight!
It is the Business Owners Responsibility to Maintain Safety Within the Workplace 
The fact is, every workplace is filled with its own challenges when it comes to health and safety, making it a near-impossible task to expect individuals to take on the burden of safety and evade dangerous scenarios for themselves. That is why, as a responsible business owner, it is solely down to you to successfully maintain safety within the workplace and provide your trusty employees with a safe place to operate. Making sure to have outstanding regulations in place encourages both the owners of the business and their employees to all pull together and protect one another's health/wellbeing and maintain each other's financial position. The truth is, the ability to keep the entire workplace safe and productive takes unanimous effort.
Now, protecting the workplace from falling victim to crime, suffering injury and illnesses is always going to be a somewhat challenging endeavor. However, by adopting the correct health and safety regulations, you can ensure that your workplace has the best chance of preventing any of these issues from arising and can hopefully avoid any unfortunate circumstances from presenting themselves in the future. Here are some tips on how you can ensure both security and safety in your place of work.
Invest in a Security System and Make it Known!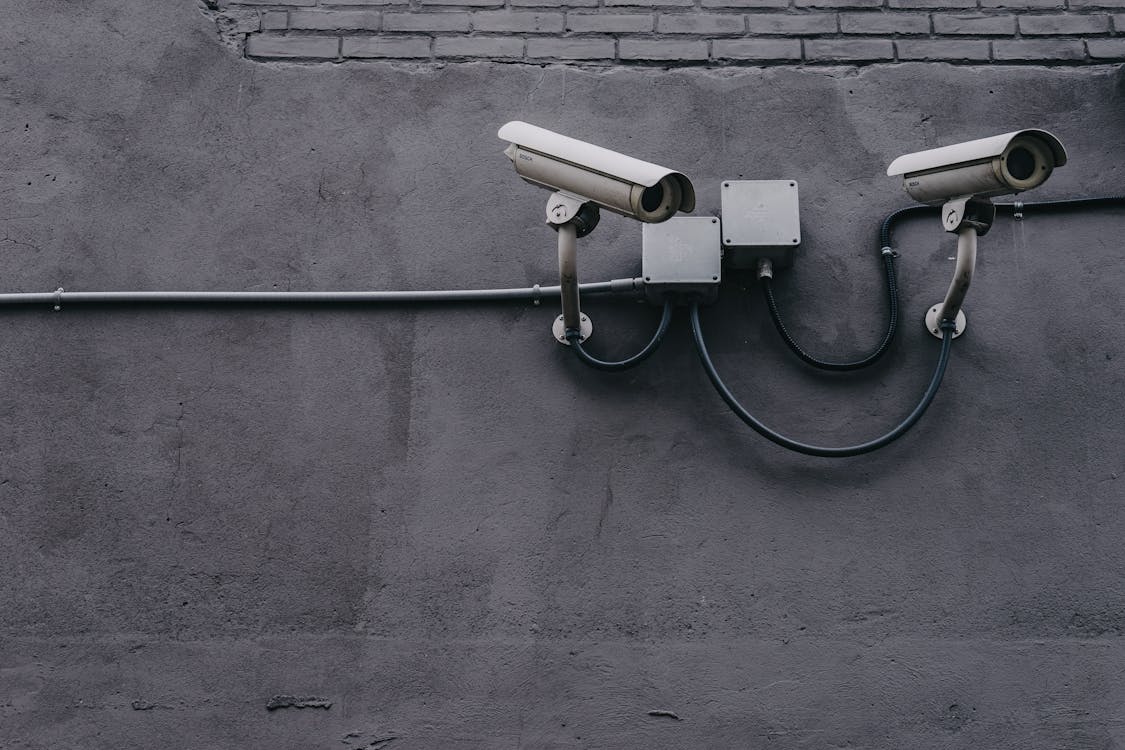 Many people perceive security systems as an option only for business on a larger scale however, they could not be more wrong. Long gone are the days when small companies evaded the luxury of being equipped with alarms and video surveillance, as in today's times the security system options certainly have grown in magnitude. Security systems are evident in deterring potential criminals, as after all, which robber is going to try their luck knowing the sound of a deafening alarm is about to notify everyone in the surrounding area? My guess is zero! Also, I can't see any burglar liking the idea that their face and entire immoral endeavor is going to be caught on camera for the entire world to see. After having your system installed make sure to make it known and display its presence to the public by putting plenty of signage around the premises. Criminals may be immoral but they certainly are not stupid and will think twice about breaking into anywhere that a blaring alarm or is able to record their every move!
Install An Electronic Locking System
Being fully aware of the infamous skills that criminals have adopted over the years to break into properties by just the simple picking a standard lock, provides business owners all around the globe with many sleepless nights! Giving them the constant worry of their empires suffering at the hands of a robber! However, with the heights that technology has risen to in recent years, entrepreneurs everywhere can now breathe a sigh of relief due to the innovation of electronic locking systems. Yes, nowadays budding businesses can now call on emergency locksmith in Perth to kit out their premises with the latest keyless entry systems, eliminating the opportunity for criminals to perform their infamous breaking-in technique. Owners can choose to convert solely to the more technical system or use it as an added precaution to provide that extra element of security.
Secure the Premises and Be Sure to Keep A Close Eye On Both Entry and Exit Points Regularly
The truth of the matter is, many criminals of today are total opportunists and possess the brass neck to try their luck at any given time, even in broad daylight! That is why it is a smart idea to check both your entry and exit points on a regular basis, as unattended areas give robbers the perfect opportunity to gain access and cause havoc to your workplace. Also, get employees into the frequent routine of checking open windows and doors, locking them securely if leaving at a later hour. You can also adopt preventative measures to ensure that if a burglar does get in, they can inflict minimal damage and theft, by making sure to lock away all valuables and remind your trusty staff to do the same. It is extremely important to keep all confidential information under lock and key, as criminals can cause much more disruption than enough with this sensitive material. 
Get Your Workforce Trained Up!
It is imperative to get your workforce fully equipped and up to date with all the safety and security procedures. At the end of the day, your employees are always going to be the active eyes and ears that fuel your business, and getting them fully trained will completely benefit them and the business. Make sure they possess the correct knowledge on regulations and attract their undivided attention by choosing to involve the workforce in the carrying out of the process. Encouraging them to give you feedback and allowing them to voice their input will give them a sense of importance, providing them with responsibility. Training can include areas such as learning the safe practices when opening/closing the business and what measures to take in the instance of being witness to suspicious behavior.
To protect not only our businesses but also ourselves and the well-being of our workforce, it is essential that safety and security must be enforced and ultimately adhered to at all times. Without these important measures implemented firmly into place, we run the extremely dangerous risk of not only placing our cherished business in jeopardy but also are leaving the door wide-open to suffering damage at the hands of criminal activity and are realistically putting the well-being of our dedicated workforce on the line! Be safe people, don't be sorry!
Photo credits: Unsplash, Pexels