Taking pictures can be relaxing and creative, especially if you have a knack for this type of hobby, however, being a professional photographer is something else. Just like in any other industry, this one may seem frightening if you're a beginner.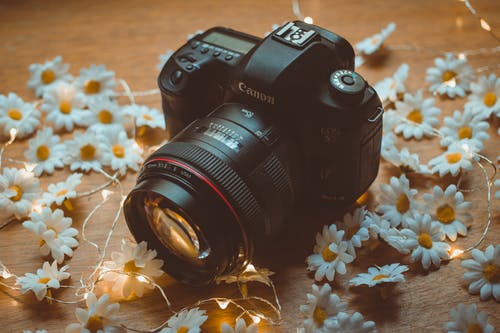 Why is that? Well, as a newbie, you might get intimidated by the competition. All these people with lots of experience, looking to find a well-paid job. Not easy at all! Still, if this is your passion, you shouldn't get scared right away.
Just think of the talent you possess. The way you see things and express them through your photos. People would want to be part of it. So if you want to share your love for photography with them, check out these tips that will help you get there!
You Have to Start From Somewhere
If you are absolutely sure that this is your call and that you cannot imagine yourself doing anything else, then that's it. Just start! That should be your first major step towards your aim.
As people tend to say – the time is now. Just keep in mind that being an amazing photographer takes time, so focus on perfecting your skills and take some time to practice this. If you just love it but you are not good enough, no one will take you seriously.
Focus On The Things You Know 
As we previously stated, you can't be outstanding right from the start, but in time you will get a better understanding of the things you know and are good at. Once you figure this out, make notes of all your flaws and virtues.
After uncovering your strengths, you will be able to "sell them" to the potential clients, while still working on enhancing your drawbacks. Soon you will notice that things are moving in the right direction.
Logo and Website
Having your own website is like showcasing your portfolio. That's one of the most important things when it comes to attracting new clients and consumers. Don't forget that! Create a unique website, with a high-quality hosting where you will upload all your previous work. Make sure to use the best possible pictures. The logo is also very important. That is the first thing others notice and it serves as a little reminder of the things you previously did concerning photography. Do not make anything that is too complex and confusing. People don't like it. Pick something that is effective, that comes with a certain message. All in all, just make sure that all your thoughts and traits are conveyed in the logo of your company.
Invest in Your Equipment
You can be the most talented person in the world but if you are not packed with first-class equipment it will surely affect the final outcome – your pictures. Amazing equipment will boost your confidence, enhance your reputation among clients, and give you credibility. The good thing is that you do not need too many things. A solid camera, a flash, and lenses (they are especially important). If you want to broaden your field of work and money is not an issue, it would be recommendable to spend some cash on lights, diffusers, and reflectors.
The Power of Social Media
It is widely known how omnipotent social networks are. With their help, almost anyone can succeed. Every day more and more people are becoming part of these networks which means that you can easily lure a new audience.
Since all these websites are focusing mostly on visual aspects, like a logo, they give photographers a certain advantage concerning sharing and making interesting online content. Use them to represent your work as well as yourself. Social media requires interaction and connection with others, so make sure to connect with them and make yourself known.
Work On Your People Skills
It doesn't matter whether you love working with people or not, this is the type of job that requires constant interaction with them. If you want to build a good reputation, you must treat your clients with respect.
Put them in a good mood, make them smile, and most importantly stay in touch even after the job is completed. All these things will increase your chances of getting hired again by them or someone else if you are being recommended by these customers.
Every beginning is difficult and the situation is no different in this industry but if you love this job but if you love what you do, you will get through every obstacle. These tips are here to help you during this journey to success.
Photo credits: Pexels