Starting your own business is a fun and rewarding adventure, but in order to grow further, you may face a challenging period where you wonder how you can continue. That's when an extra pair of hands becomes a necessity and you're suddenly looking at hiring your first employee.
It's an exciting time but also critical that you get the hiring process right to make sure you not only get the right fit for your company but also to ensure you're able to retain them in future. According to The Recruitment & Employment Confederation, UK businesses fail to recruit properly for two out of five roles, which is a frightening statistic.
We have worked with many startups to ensure they get those important first hires right, meaning we know what's necessary if you want to avoid contributing to that number.
What do I need?
Thankfully there are plenty of ways to ensure that, when you're beginning to expand your workforce, you take on the right person. Firstly, sit down and work out what it is you actually require. What roles are you struggling to fulfill on your own? Where would your time be better served focussing on?
Write down a list of everything you need doing, and see if you can condense some of those areas into one specific job role. Figure out how long these tasks will take as well; a common rule of thumb is that there should be a minimum of 20 hours' worth of work before considering hiring a full-time employee.
Don't be afraid of looking for someone that may require a broad set of skills if that's what you need. For example; it may be great recruiting a highly-skilled and experienced salesperson, but if they don't want to help with non-sales tasks, then they may spend a large part of their time demotivated if you haven't made their role clear during recruitment.
How to get the perfect hire
The skills you've identified will form the basis of your job advert, which is a vital part of the recruitment process. As technology is making job searches easier than ever for candidates, you need to stand out in order to attract the best. This is where you need to sell your company, your values and of course, the benefits and salary you are offering.
As a small business, this is where you can have an advantage over larger organizations. Look at benefits such as flexible hours, or working from home, anything that makes you stand out to potential candidates. You may not be offering the highest salary, but for an applicant whose work-life balance is their priority, then this won't necessarily matter.
Similarly, many people are now more conscious of a company's ethos and values. Make sure you sell what you stand for, the sort of person you are to work for, which will also help attract someone better aligned to your business.
The interview process
Once the applications come in, try to avoid someone who seems to move on regularly. At this stage in your business, you don't want the worry of working with someone who has the potential to jump ship, and no matter what they say during an interview, that will be the risk that you're taking.
Another important part of the recruitment process, which you can really focus in on during an interview, are the soft skills that someone has. During this growth period, you're likely to need someone who is flexible and can adapt, so look for examples they can provide to demonstrate this. At this stage, passion and enthusiasm are as vital to you as qualifications. It's highly likely that you will want your new employee to go above and beyond what is being asked of them, which makes that person's ethos and outlook towards your company a critical component.
Besides, remember where you are on your journey; if you're hoping that your product or service has room to grow, then having an employee that also has the same potential to develop helps to ensure you're bringing the right person into your business.
Retention
Once you've found the perfect candidate, it's vital to verify their credentials, then get that job offer sent off as soon as possible! It's important to communicate well before they even start working for you – consider the job offer as the start of the onboarding process. It may sound dramatic, but the introduction to your company will play a crucial role in your retention rates.
The next step is to make sure you're able to offer support and opportunities for development. This will give your employee confidence that you have their best interests at heart as well as benefitting you as a business. Make sure you are stretching and challenging them rather than simply passing on tasks you don't fancy, and always make sure it's relevant to the job they applied to do. It may be stating the obvious, but a happy worker is a loyal one.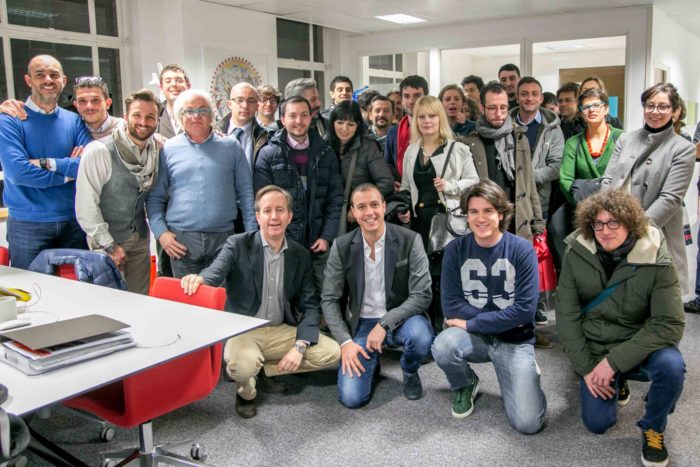 You've gone from a lonely slog building up your business, and now you have someone to share the journey with. Hopefully, this advice will ensure you find the perfect fit for your company. You've worked hard to put yourself into a position where this is a necessary expense, so it's simply not worth cutting corners now. The effort that goes into the correct hiring process is way less than it is parting ways with someone and beginning the search again.
Zoe Morris is President of Frank Recruitment Group. The niche IT recruitment firm started life as three people in an office in Newcastle, before growing to over 1900 employees around the world, and currently have recruitment jobs in London available.