Technology is a small business owner's best investment. Whether it is business plan software, web hosting, accounting software, or shopping cart software,  technology makes it achievable for small businesses to compete with big companies and brands. Companies of all sizes now have access to the same technology that is helping to increase productivity and sales. 
Here are our favorite super useful tech tools you need to start and grow your business.
Web Hosting and Website
If you want your business to succeed in today's online world, you need to secure its presence on the Internet. The best way to be present is by having a compelling (and updated) business website. That is the place where you convert visitors into customers. Importantly, an engaging and responsive website needs an impeccable web hosting service. These services store the files that build up a website on a data server, later uploading them directly to your webpage. If you run a small business, you need to make sure you are getting the best web hosting. Web hosting providers can offer many options, from website builders (that you can use to design the site), one-click installation of supported apps, to email functionality and email addresses that include the site's domain name. So, when you choose your website hosting, keep in mind that it should be reliable (time is money), reasonably priced, and include security certificates (to provide a safe online experience for your users).
Virtual Private Network
A virtual private network (VPN) offers a higher degree of protection and privacy as you are surfing the Web, whether at your office or outside. It works by creating a secure connection over public networks, home networks, as well as an office network (like the one provided by your internet service). By routing your traffic through specialized servers and encrypting your data, VPNs hide your online activity and protect you from hacker attacks to data selling, identity theft, and much more. Depending on your needs, you can either have a compact or an exhaustive piece of software. The simple version can encrypt your connection and keep you safe on the Internet in just a couple of clicks. The exhaustive one, which usually comes with a whole arsenal of features and settings, can be additional help with specific activities like streaming, torrenting, or eliminating censorship. For example, you can compare ExpressVPN vs NordVPN and see what fits best for you and your business. Whatever the case, good VPNs are very easy to use and can be set up instantly.
Sharepoint Migration Services
Different reasons can spur your decision to move your business from one technology platform to another. Typically, the challenge of this migration can create significant disruption for the existing community and related assets, while obtaining the benefits the new platform provides. So, for this reason, consider using  SharePoint migration services. This way, you won't have to go through any uncomfortable growing pains before you get used to your new configuration. 
Innovative Payment Methods
Your customers' buying habits and expectations are all formed by the immediacy that smartphones and the Internet cause. Consumers, but also businesses alike, are interested in faster, safer, and more convenient payment methods, as cash is becoming out-of-date, and credit cards are phasing out. Thanks to the continuous evolution in the payments industry, there are many payment tools and platforms you can use to provide better customer experience and grow your business.
Choose online payment services like Amazon Payments, Apple Pay, PayPal, Google Pay, Dwolla, Intuit QuickBooks Payments, etc. Decide which payment method(s) you will integrate into your Website by taking into consideration the number of payments you receive, the type of business you have, and your budget. One thing is sure, providing online payment allows your business to scale and reach more clients.
Accounting Software (and Invoice Generator)
Accounting is a vital part of any commercial business, regardless of whether it is a large or small one. Simple accounting software is essential for tracking the success of your business. It allows you to store all the data that gives a clear picture of your business's financial health. This software can easily manage bookkeeping and will enable you to monitoring costs and revenues to maximize profit margins. Many small companies use web bookkeeping software (i.e., Quick Books, Freshbooks, Accounting Pro, etc.), which also have invoice capabilities. Even though you might want to provide your clients or customers with paper invoices or payment receipts, consider using an invoice generator.
There are many benefits when you learn to maximize the use of an invoice generator for your business. First of all, it provides you with the ability to accept payments anywhere and at any time. Having this ability will generate more business revenue and will immediately offer you tracking and filing of a payment. Also, it will help you with bookkeeping, since most invoice generators can track revenue monthly, quarterly, or annually. And, you will go green, since it saves on the costs of paper, stamps, and envelopes.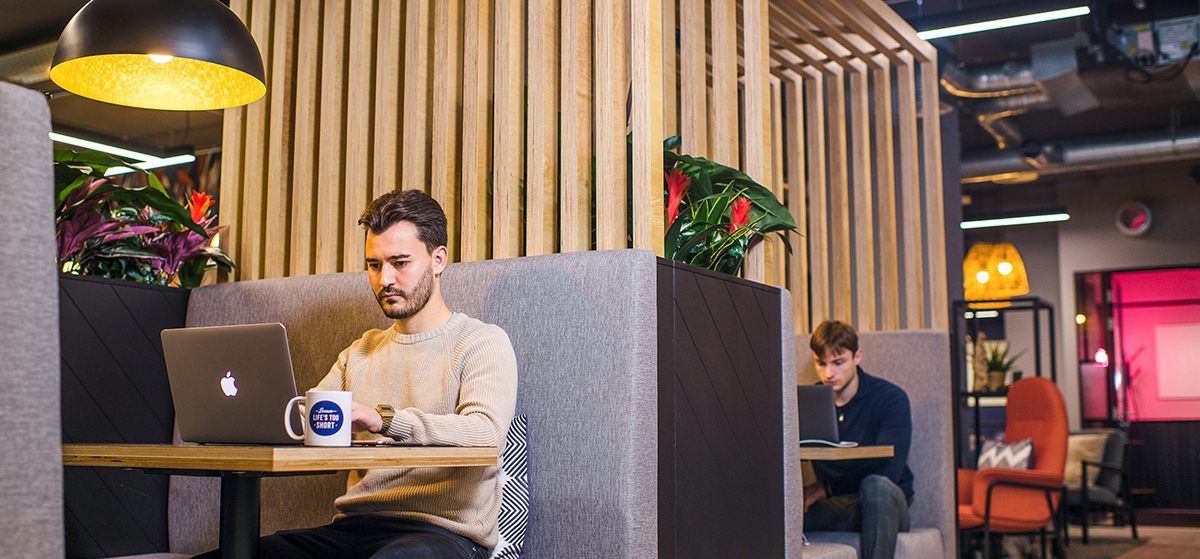 Online Data Storage
Online data storage services provide business owners (which are computer users) with a place to store their files online. That is an essential service because should something happen to your computer, like accidental erasures, hard drive failures, and theft, all your data will be saved. Also, online storage services provide a place to store large files, so you can quickly free up space on your laptop's hard drive. They also have another valuable asset. Since they store all your data online in a cloud, they can give you the luxury accessing your files from anywhere in the world, as long as there is an Internet connection.  
Online Project Management Software
Regardless of whether you are managing a large or small business, everyone needs a little help staying on track. Moreover, if you want your business to grow, you need to drive multiple projects simultaneously and do so effectively. All that joggling usually enhances the risk of project failure and increases the need to standardize processes, from planning through to performance. Online project management software is an excellent tool for every business owner since it helps to organize and manage multifaceted projects from start to finish efficiently. This software enables managers to lead effectively and allocate resources efficiently. That usually includes help in managing and designating team members, generic resources, documents, external resources, and even physical assets. The majority of online project management software also has tools and features for communication between teams, scheduling, etc.  
Photo credits: Coworkinglondon.com