Before technology and social media, all you had to do to promote a new product was to put it on your store's shelves or perhaps distribute some fliers in your area. These days, technology offers us the fantastic opportunity to showcase new products fast and reach a wider audience than ever. 
Still, you can't just send out an email with this information or post "I have a new product" on social media channels. If you want the message to get to the right people and have the impact you desire i.e. build interest in your audience, you need a smart plan and good marketing strategy. 
There are so many things to do as part of marketing these days, starting with a user-friendly website where people can find what they need, to placing ads in the right places. However, we'll try a reversed approach here – instead of showing you what you can do, we'll teach you what you shouldn't. 
That being said, here are the most common marketing mistakes businesses make when they launch a new product. 
1. Not using a product launch email
One of the greatest mistakes many businesses make is not creating and sending out emails for new products. They focus on ads and social media, thinking that this is an outdated marketing strategy. If you were thinking of skipping this part, don't.
Creating an email that presents a new product is not easy. It needs to have a great headline that makes people open it, and the message has to be really engaging for them to want to try out your new product. To make things easier and more effective, you can use a quality Flodesk's product launch email template. Flodesk makes this very simple with its versatile customization features. 
Email marketing still remains one of your best strategies for reaching the targeted audience. Retargeting the people that subscribed, bought from you, and even those whose email details you obtained by networking, is a great opportunity to share the news about a new product.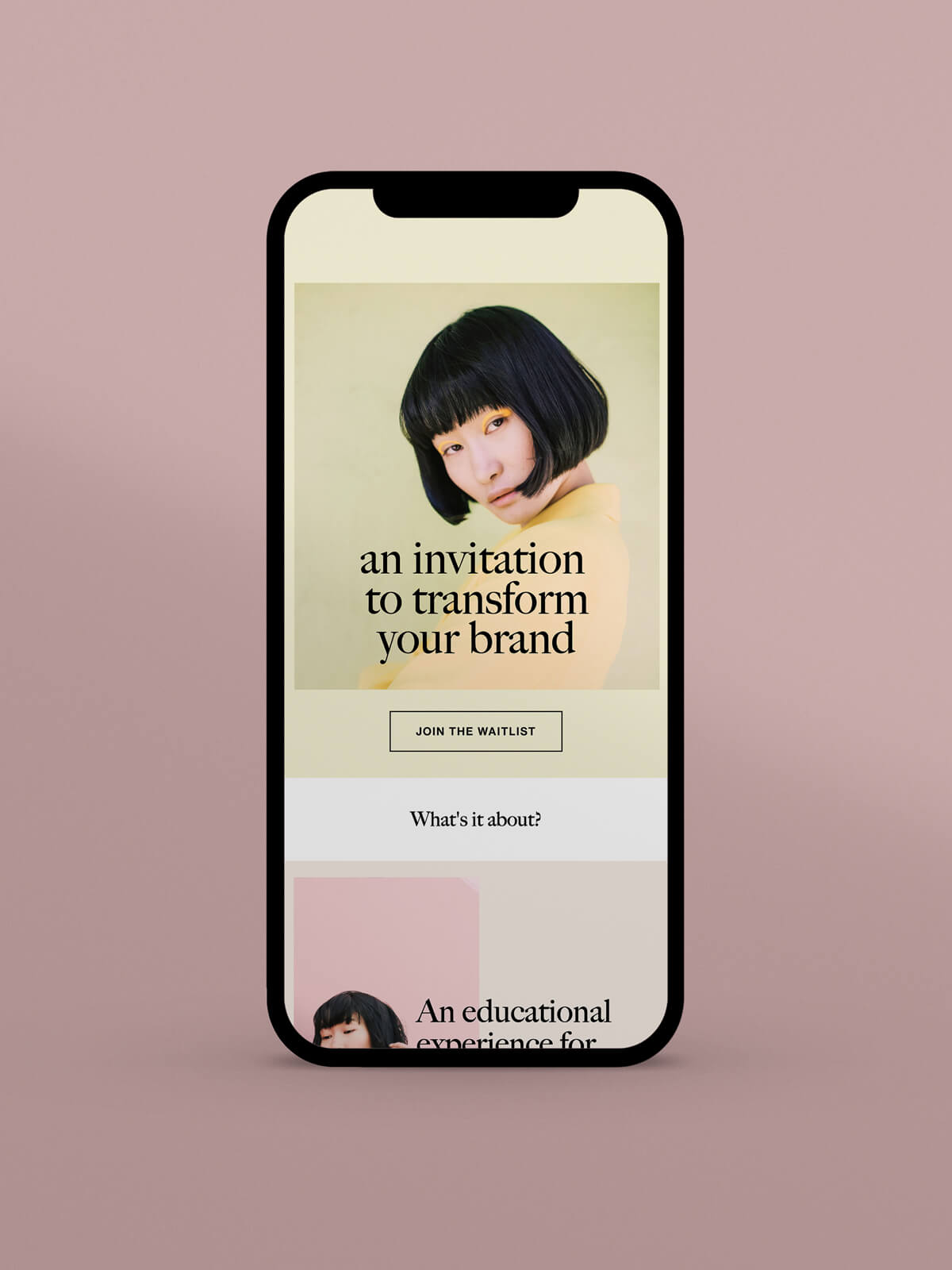 Source
The benefits of launch emails are unbeatable, with research data showing that 50% of consumers make a purchase once a month as a result of this. Keep in mind that the visualization and format of your email are just part of the job. Flodesk can help you greatly with this, but you should also figure out what information you'll provide about your new product or service. 
2. Not optimizing the order process
Many businesses focus solely on social media, ad marketing, and emails. They don't stop to consider what happens when the leads decide to become customers i.e. when they decide to proceed and make their order. 
This is a pity since the order forms can be customized and optimized easily these days. You could simply use the quality 123 Form Builder templates and create a simple, accurate, and UX-optimized order form for your customers. 
Source
Why is this important, you might wonder?
Nearly 70% of people who get to the cart abandon it without making a purchase. This means that people react to your marketing efforts and put something in the cart just to change their minds about it later. 
Source
This is because your strategy doesn't optimize their entire experience. The order form is too long, you don't offer the payment methods they prefer, you aren't transparent about the prices, and so on.  When they come to this point and abandon your cart, all your efforts and marketing investments become irrelevant. Just imagine how much you can salvage by simply avoiding this mistake!
3. Focusing on the features and not on the benefits
Quality products sell well and items that don't have good features are not a good investment. We all know this, but that doesn't mean that you should become preoccupied with the features and forget about the benefits they offer. 
When you create a product value proposition, you should aim to talk to the benefits your product offers. After all, this is what appeals to your audience. They don't care how you thought about the features or what steps you took to create them. They care the most about what they can get from your product. 
Simply put, your marketing strategy should revolve around how to show people that your product solves their problems and meets their needs. 
4. Marketing the new product everywhere you can
If you have the budget and the time to create something targeted for numerous different marketing channels, you should definitely go for it. The more available you make your product, the higher are your chances to reach your audience. However, if you have a limited budget or not enough time to tailor your product launch to the platform where you're promoting it, you should focus on fewer channels. 
How does this work?
The same content and message won't work on every social channel you are using. Your targeted customers will be using one channel more than another, and if you don't create something tailored for that platform, you'll lose your chance to attract them. Don't focus on quantity when it comes to ads and other forms of marketing. Focus on quality instead. Start with the platforms your audience is most likely to visit, and focus your money and efforts on optimizing your launch for those channels. 
5. Announcing the product too early
What happens when you announce a new product launch too early? Here are just a few of the consequences:
Losing potential customers.

Since the customers won't be able to get the product from you yet, this will prompt them to look for something similar from your competition.

Losing your competitive edge.

Your competition will see your announcement and might act faster to promote a similar or the same product.

Losing interest fast.

When it takes too long for your product to reach the customers or your shelves, it becomes old news and not so attractive to your buyers.
Yes, it is surely tempting to announce something you've been working hard on and are proud of. However, there's such a thing as sharing too early, so it's better to take your time.  If you are really eager to announce it, make sure you don't share too much information. You can even start by being very secretive to build up anticipation for your customers. Here's a nice example of that:
6. Not performing A/B tests
If you've been thinking: "I don't need testing, this is a great idea", think again! Yes, you might have an amazing idea, but will your audience like it? Do they need it now or is it best to launch it later on? 
Truth is, you need A/B testing at different stages of your product journey. You should conduct such tests to decide whether or not your idea is a smart investment of time and money. You need A/B testing to see if people like what you created and tweak the product's flaws prior to launching it. 
Finally, you'll need it to check whether or not your customer journey yields a good conversion rate. This will tell you if people respond well to your strategies and find your purchase process to be simple and effective. 
7. Not pricing your advertisements correctly
Advertisements probably take a big part of your marketing budget and efforts. It's fairly simple. You pay an amount and get impressions, and based on it, you know the approximate number of conversions you'll get.  However, not all types of ads are the same. 
Influencer marketing, for example, is not so cut and dry. You can't use them as an ad that will pop up and disappear after a while. Blogging and PR marketing are the same – they take time, require more money, and are entirely different strategies. These are long-term advertisements that you shouldn't tackle the same as short-time ads. They last longer, boost your SEO and increase your brand recognition. So naturally, they'll cost more. 
8. Messy funnel approach
An optimized funnel plan will get you new leads, which is why you should dedicate more time to this. Many businesses find it hard to decide on the funnel approach – or they decide not to invest in one. This is a big mistake.  A good funnel approach means that you'll have optimized every part of the process, starting with its bottom. It basically means that you'll get more people to become your customers, which is the goal of every business today. There are many investments when it comes to the funnel and many areas that you should consider. Decide on where your priorities lie first and set your budget in the right places accordingly.
Have you been making these mistakes?
If you found yourself in this list of mistakes, you'll hopefully work on fixing them as soon as possible. We've pointed out some solutions for these problems, and a way to avoid common mistakes with product launches. Hopefully, this will help you create a well-timed, perfectly marketed product launch that pulls people toward your business. 
Author's bio
Nadica Metuleva is a freelance writer who's passionate about creating quality, original content. She holds a Master's degree in English teaching and a Bachelor's degree in translation. With 8 years of experience in the freelance writing industry, Nadica has become proficient in creating content that captivates the audience, drives growth, and educates. You can find her on LinkedIn.