Recent times have seen a boost in remote work and telecommuting; the days of sitting in a box for eight hours a day are over. We live in a constantly connected and accessible world because of today's technologies, apps and tools. Saas technologies have blurred the barriers between the workplace and labor. Wherever you sit is your office: coffee shop, home, or co-working place. Workplaces are more mobile.
10.2 million Americans work at home. People may now collaborate from around the globe, and it's becoming the standard. Managers can now employ top minds to work on a specific project from anywhere. Zip codes do not restrict talent.
Move to SaaS!
Welcome! to Remote Working. The move toward remote employment is apparent. Why? Because:
It reduces rent, stationery, utilities, etc.

It saves employees' commuting time, boosting productivity

It reduces workplace meetings, water-cooler chatter, and office politics

Increased adoption of a virtual work atmosphere allows people to operate from anywhere
Remote working stats:
77%

of remote workers report higher productivity, while 52% take fewer vacations.

91%

of remote employees in the US feel more productive from home, according to a poll.

77%

of remote employees get more done in fewer hours due to fewer interruptions, including meetings, talks, and loud coworkers, according to a ConnectSolutions survey. 
Remote employees are more productive, which benefits firms.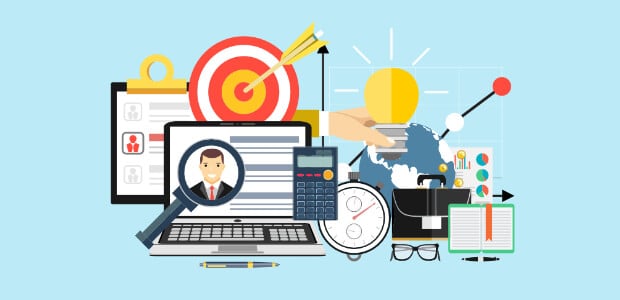 14 useful SaaS software for remote businesses
With all the company and employee benefits, communication and coordination across scattered teams are crucial.
Remote employment requires a defined plan and the correct tools. You have got the tools; you determine the strategy depending on your company's needs.
Here are some preferred SaaS products for remote teams: 
1. Bit.ai
Bit.ai is a new generation of document collaboration for teams and clients.
Bit, a new-age document managing and collaboration tool, allows teams to communicate, share, monitor, and manage corporate papers, files, and other material in one location.
Bit is the best SaaS tool for remote teams since it combines corporate documents, media files, and knowledge.
All of your digital material from Google Spreadsheets, Forms, Airtable databases, and more can reside in interactive digital workplace documents.
Bit's content library lets teams preserve photos, files, and other digital material they contribute to documents (or workspaces) so they can access and reuse it effortlessly, making it the most incredible SaaS solution on the market. 
Features:
Instant Collaboration

Rich media integrations

Document tracking website

Unlimited folders hierarchy

Smart search

Cloud integration

Internal/external wiki
Paid users: $8/month. 
2. Google Analytics
Google Analytics is a popular SaaS tool among remote workers. User insights and performance analysis are easy with this application. Google Analytics lets users examine website traffic, measure lead metrics, categorize visitors by traffic type, and filter them by geography.
It's a freemium online analytics tool for data attribution analysis. Google Analytics lets you assess ad ROI, social media, video, and other site features.
Google Analytics is the most excellent SaaS tool if you want to understand how your audience uses your website. 
Features:
Intelligence analytics

Interaction monitoring

Infographics

Reporting details

Timesheets
Free and premium pricing (based on the website traffic). 
3. Trello
Trello improves collaboration and productivity.
Want to see what your remote workers are doing? You should use Trello. Trello, one of the most popular SaaS applications, is a dynamic and interactive project management platform that allows you to organize work and tasks visually. With this SaaS tool, you may add tasks or cards to projects, give due dates, add explanations, attach assets, create checkpoints, and generate labels. You can manage your workflow with Trello's Kanban-style boards. Trello's user-friendly UI helps your team get started immediately. 
Features:
Easy, Drag-and-Drop Editing Capabilities

Individual/Group Task Assignment

Backup of information 

Deadline Alerts

Information Retrieval
Paid users: $12.50/month.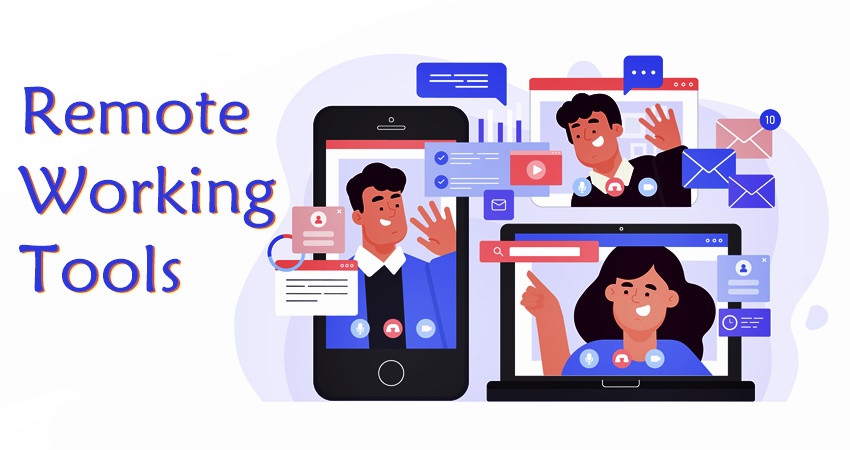 4. Proofhub
It is the place for remote teams to collaborate successfully.
Proofhub is the subsequent SaaS tool. ProofHub can replace several tools remote teams may need. It's a project management and collaboration program that supports remote working.
It lets you assign projects, exchange files and documents, verify and evaluate them with markup tools, make announcements, talk individually or in groups, establish deadlines, label tasks, monitor time, and more.
It features several views, including a Kanban board, Gantt chart (timeline), calendar, and list.
ProofHub's straightforward design simplifies remote team onboarding. ProofHub is accessible through a browser or mobile app for Android and iOS.
 Features:
Workflow API access

Timely alerts

Discussion board

Project-based timekeeping
Paid users: $45/month. 
5. Slack
Where work happens.
Slack is the go-to SaaS platform for remote teams with 12 million daily active users.
Slack lets teams build 'channels' for open communication. Over 85000+ paying enterprises, including IBM and Airbnb, use Slack.
This SaaS tool's easy-to-use, intuitive design makes communication entertaining and efficient and may heal your email woes.
Slack connects with third-party apps and simplifies file sharing. Slack has iOS and Android applications for mobile communication.
Features:
Encrypted data transmission

Compliance management

Open API for integrations

Activity logging

Contextual 
Paid users: $8/month. 
6. Mockplus
Quicker design. Collaborate Better
Mockplus iDoc is your best collaboration tool. Product managers, designers, and developers collaborate on this online platform.
Mockplus iDoc makes it easy to integrate your design-to-development process. Designers may submit PS, Adobe XD, and Sketch wireframes and visual designs, then give them off to developers with correct specs, assets, code snippets, and interactive prototypes.
Mockplus iDoc automates practically everything to save remote workers time. Your team can improve items collectively.
Mockplus iDoc offers excellent team management. Product managers may coordinate team members, settings, and tasks.
Mockplus iDoc is an excellent free online design collaboration tool.
 Features:
Seamless Integration of RP and iDoc

Backup and Versioning

Code Snippet Generation

Source File Administration
Paid users: $129/year.
7.
SEON
Enhance your technique for fraud detection using alternate data. Modular APIs allow you the flexibility and freedom to utilize just what you require. Chargebacks are damaging and unexpected. Educating buyers prevents chargeback fraud refund demands. SEON uses machine learning to acquire and augment data, and then calculate a risk score. Their purpose is to let you understand who visits and shops on your website as soon as they arrive.
Read about it on SEON's website.
 Features:
Full-featured data enrichment

Tailored Sector Regulations

Social media lookup

Precise risk scores

Conduct Analytics
Types of Modules:
Email Analysis Application

Phone Analysis Application

IP Analysis Function
Pricing: $299/month
 8. Encrypt.me
Encrypt everything.
It's huge. Since remote workers may be accessing public Wi-Fi, critical corporate information is in danger.
Encrypt.me protects your laptop, smartphone, and tablet, unlike other saas solutions. Encrypt.me protects you online and in applications.
Encrypt.me creates a VPN. VPNs shield your device from the internet.
They let you safeguard your remote connection to an untrusted network. Encrypt.me is a must-have SaaS application for remote teams since it immediately activates on public Wi-Fi. 
Features:
 

Leak-free, zero-malware connection

Compatibility with most devices

Beginner-friendly usability
Paid users: $9.99/month. 
9. Typeform
How you inquire is crucial.
One of the most helpful SaaS tools for remote teams is Typeform, a drag-and-drop tool that allows you to quickly build visually appealing and conversational web forms like surveys, landing pages, and order forms.
Typeform's sleek look, versatility, and ease of use make it one of the favorites. 
Features:
Use photos, GIFS, and videos to enhance inquiries.

Live Typeform preview changes in real-time.

A wide array of pop-up & embed options.

Zapier connects Typeforms to 250+ services.
Pricing: Paid users: $35/month. 
10. Zoom
Video perfection. Good sound.
Sharing is instant. Use an automated subtitle text generator to add subtitles to a video quickly.
Zoom is an excellent tool for online meetings, video webinars, and screen sharing.
Zoom's free membership allows you to share screens with 25 participants and organize endless meetings. Each meeting is 40 minutes.
In addition to screen sharing, Zoom offers cross-platform communications and file sharing.
Zoom was a 2018 Gartner Peer Insights Customers' Choice for meeting solutions.
 Features:
Synchronized and searchable content library

Zoom Rooms digital signage

CRM integration

Content management
Paid users: $14.99/month 
11. TravelPerk
About 20% of travel is for business purposes. That equates to around 1.3 million business trips every day in the United States alone before the epidemic, and these figures are rising. Considering these statistics, it's not surprising that managing corporate travel in-house may be a hassle for firms. TravelPerk's list of travel management companies (TMCs) includes SAP Concur, AMEX GBT, TravelPerk, BCD Travel and so on.
TravelPerk is a travel management firm that provides the most convenient and efficient travel solutions.
Features:
Expanded reservation possibilities

Award-winning technology

Excellent trip experience

Travel policy compliance

Future-focused thinking
Pricing: The pricing ranges from zero charges per trip for the basic plan 2 €15 per trip in the premium and €25 per trip in the pro plan.
12. Loom
Send a video rather than a thousand words for your videos; the subtitle text generator will generate subtitles.
Email and Slack aren't always enough. If your team needs to meet often, try Loom.
Loom is a new remote work communication platform that creates shared films.
This SaaS application helps you record videos for any company purpose, including email responses, client questions, website lessons, and social network posts.
Loom automatically saves recorded videos to your video collection.
You may record films and screen captures with your face in a bubble at the bottom of the screen. This tool lets you handle business scenarios where a text message won't do. 
Features:
Accounts for multiple users

Password management

Video call recording

Engagement analytics
Pricing for premium users begins at $5 per month. 
13. Figma
Designing is better.
Remote design teams struggle. Sharing input via chat or video chat, submitting new design files via email, and gaining approvals may be a hassle. Interactive editors of an automatic subtitle text generator ease a subtitler's work. Not if you utilize a collaborative design tool like Figma.
With Figma, team members can collaborate on designs and prototypes and get feedback on their work from anywhere, anytime.
Figma is the first browser-based interface design tool, simplifying software development.
Thanks to this SaaS tool, you won't have to worry about keeping track of different versions of your design files. Live device preview lets users replicate PC designs on mobile.
They can engage with mobile prototypes for user testing.
Users may share live prototypes with other teams so that engineers can check, export, and duplicate CSS code, and marketers can modify the copy, all from the comfort of their desks.
It's ideal for designing, prototyping, and launching products.
Features:
Reiterative component editing

Image uploading by drag-and-drop into a mask

Unsplash image incorporation

Prototype page-linking
Paid users: $12/month 
14. Calendly
Calendly schedules meetings without emails.
Scheduling issues with team members? These issues are made worse by team members in various time zones.
Calendly helps arrange meetings efficiently.
Calendly will work based on your availability preferences. After creating a calendar, you may email or embed the URL.
Calendly makes booking meetings easier by eliminating email back-and-forth. Calendly is an actual SaaS application for remote teams. 
Features:
Intermeeting pause time

Integrate with Google, Outlook, Office 365, and iCloud calendars

Minimum notice for scheduling

Secret happenings
Paid users: $8/month 
Final Thoughts
Remote working is necessary for all sectors in the pandemic era. When it comes to working from home, the advantages far outweigh the disadvantages.
The correct SaaS tools may make or ruin your remote setup. Choose your tools carefully!